We have a 90% accuracy rate in the calculation of our projected turnover
Sylvie Geneste - Retail Director @La Fée Maraboutée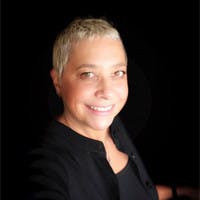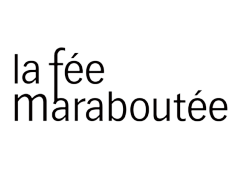 La Fée Maraboutée
Specialising in women's ready-to-wear, the French brand was founded in 1996.
Challenge
Determine the projected turnover of future shops
Website
Contact an expert
90% accuracy
on turnover calculations
NEED
To assess the turnover potential for future locations, optimize the performance of the sector and support partners in their planned openings
Solution
Pedestrian and socio-demographic data on all potential locations and dynamic visitor data on the portfolio
RESULTS
90% accuracy on projected turnover, significant time saving and precise identification of improvement levers for the management of the park
A French women's prêt-à-porter brand created in 1996. Its park has branches and affiliates and is developing in France and international markets. La Fée Maraboutée respects ethical values throughout the manufacturing stages, notably through local manufacturing, its long-standing manufacturing partners and the environmentally friendly materials used in its collections.
Can you explain your role within the company?
Sylvie Geneste: I am Retail Sales Director and Development Officer for La Fée Maraboutée in France. My role is to coordinate the network, study and evaluate the planned openings of our prospects (affiliates). In addition, I study their files, validate future locations and estimate their turnover.
Why did you choose Mytraffic?
Sylvie Geneste: In the context of our development, pedestrian flow helps us to assess the turnover potential at different addresses. Before Mytraffic, I used another tool to obtain visitor data and analysed the socio-demographic data from INSEE. However, I had to carry out lengthy, tedious research. In addition, the information was not centralised.
With Mytraffic, we have easier access to all the data we need on a single platform. The data is formatted visually and is easy to use.
How does this information help you to enhance your development strategy?
Sylvie Geneste: When we want to open new stores, we start with geographical targeting. Once a zone has been selected, I study the applications and files of the prospects that wish to open new stores.
The Mytraffic tool allows me to analyse potential visits at these addresses and compare them with that of our existing stores. This enables me to determine the commercial attractiveness and then evaluate the estimated turnover. I use this data to create a solid financial package for our partners. The analyses help them to promote their projects with banks.
Has our data allowed you to increase accuracy and save time?
Sylvie Geneste: Mytraffic has made it easier and faster to confirm a location. It used to take three hours to develop a location study. With the platform, I can collect all the information I need and link it with our data within 30 minutes. I am more accurate when creating our projections and more responsive when carrying out these studies.
In addition, when the planned opening has been confirmed, I can better manage turnover objectives. We have a 90% accuracy rate in calculating our projected turnover. We minimise risks and secure projects with this tool. Mytraffic is an effective decision-making tool.
How do you manage to optimise the performance of your existing sector?
Sylvie Geneste: The capture rate allows me to measure the impact of my window displays and consider the visibility of our stores in the street.
If there heavy foot traffic, but visitors do not go into the stores, I contact our teams to find solutions and thereby optimise the store performance. This sometimes involves relocations or changing windows displays, lighting, etc.
The tool helps us to identify potential for improvement and make the changes required for our stores to be successful.
A final word?
Sylvie Geneste: Mytraffic has changed my daily routine; I spend less time searching for information and get more precise details. The tool has enabled me to categorise my sector using pedestrian flow as the main criterion. I now know the potential of our stores and can identify our leverage. The risks associated with openings are decreasing with Mytraffic.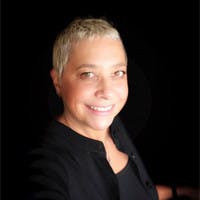 Sylvie Geneste
Retail Director @La Fée Maraboutée @ La Fée Maraboutée
In charge of managing the France network and expansion at La Fée Maraboutée for more than 8 years, Sylvie Geneste is a Retail specialist.