Summer 2021 vs. summer 2020: what were the traffic trends on high streets?
Discover our interactive ranking of the UK high streets and cities that attracted the most visitors during the summer time in 2021.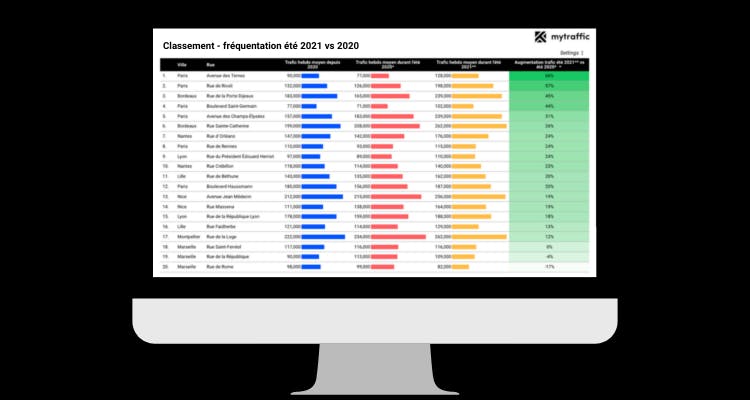 Access the ranking
By validating, you accept ourT&C and the Data Management Policy. We will share content with you by email. Write to support@mytraffic.fr to modify or object to the processing.
Lorem ipsum sit dolor amet