Leverage Location Intelligence for Expansion ➡️
We know expanding retail assets is a hard and risky task. It takes time, dedication and flair to find the best opportunities.
And failure can be costly: up to £1 million if a location fails. 😨
But good data can make the difference between failing and thriving. Mytraffic gives you access to location intelligence you can exploit to reduce risks, save time and money by:
Finding the right areas to target
Filtering through the various addresses from your broker to only keep the relevant ones
Finding the best time to visit a location
Assessing the profile of shoppers at each location
Mytraffic is the location intelligence platform that lets you leverage life-changing data for retail expansion professionals.
Compare locations, get relevant data about footfall, sociodemographic, competitors and more.
Want to try it out? It's time to book a demo with one of our experts ➡️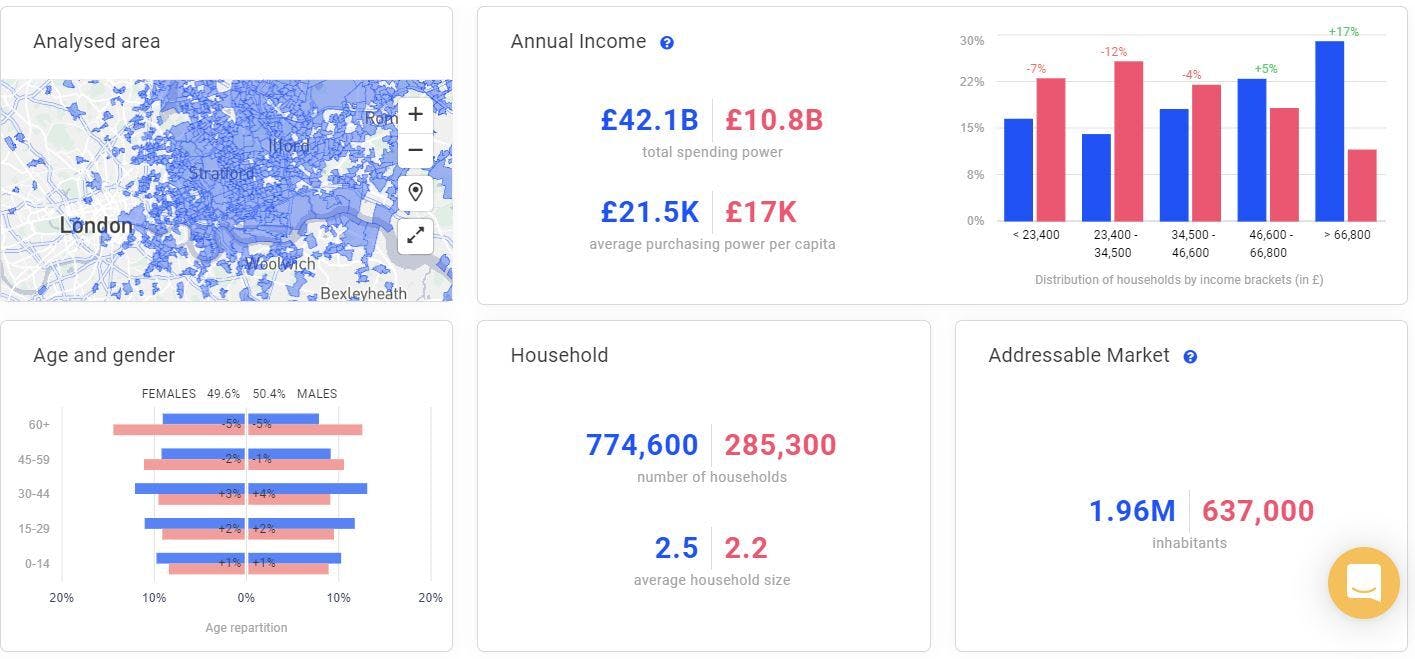 Book a Demo to Try out the Platform 🗓
View a Sample Presentation for Flying Tiger London