United Kingdom Shopping Centre Dashboard
Curious about how your shopping centres or other shopping centres in the country are faring?
Mytraffic gives you exclusive access to a complete and comprehensive data dashboard concerning more than 550 shopping centres all over the UK
This exclusive data includes:
Monthly Visits
Attractivity
Main Competitors
And footfall comparison with competitors
Fill out the form to access the dashboard and check the data for more than 300 centres in all of the UK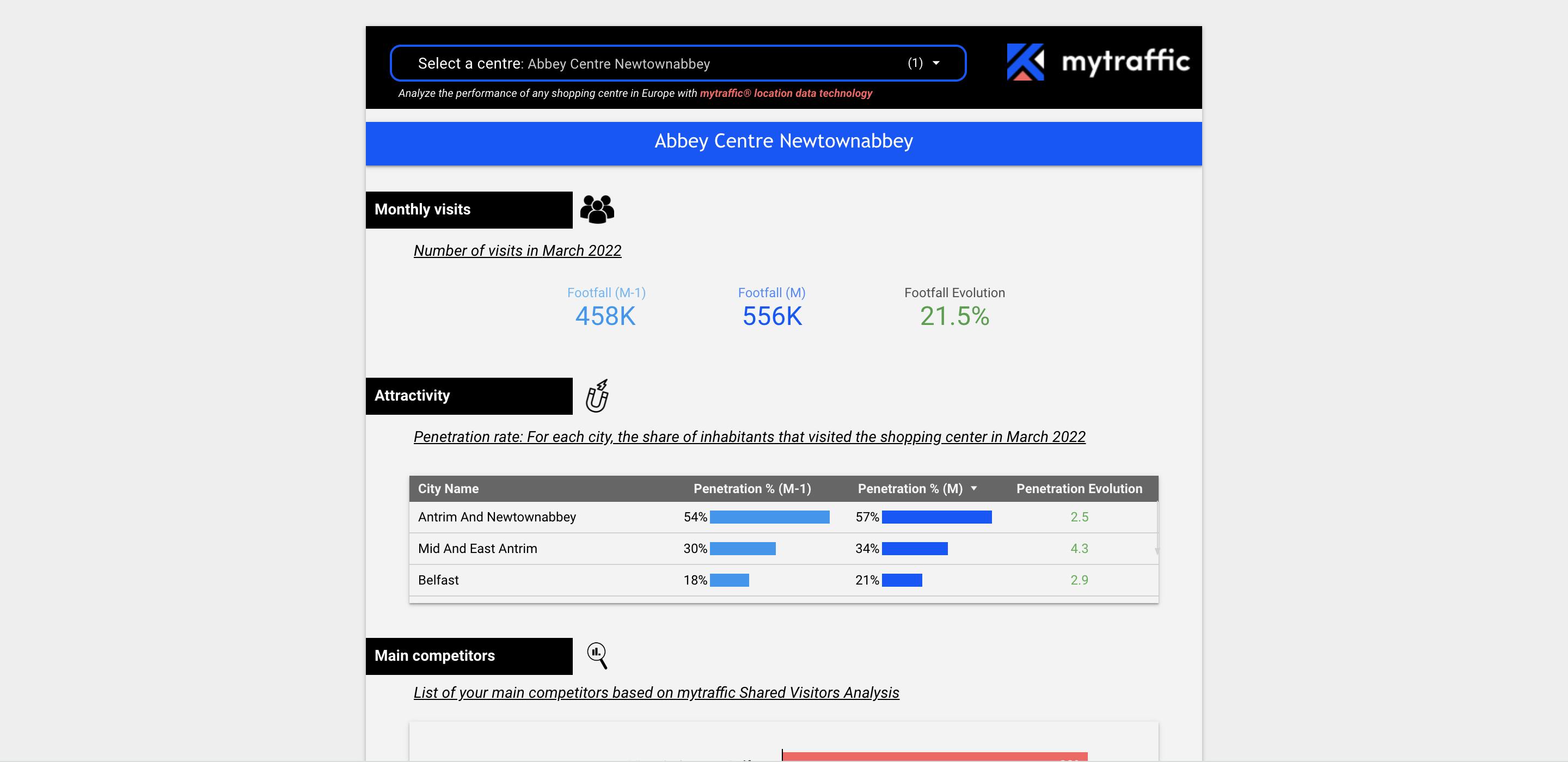 Fill the form to access the complete dashboard
This is a unique chance to view how Mytraffic data gives you relevant insights to manage your assets.
Each piece of information would allow you to:
Attract shoppers and/or retailers
Plan Marketing Campaigns
Convince your partners to buy/sell/invest
Monitor the health of your assets month to month.