Top 120 European High Streets
Which streets have experienced the best recovery since Covid-19? Discover the top 120 streets with the highest potential that have best survived the Covid crisis.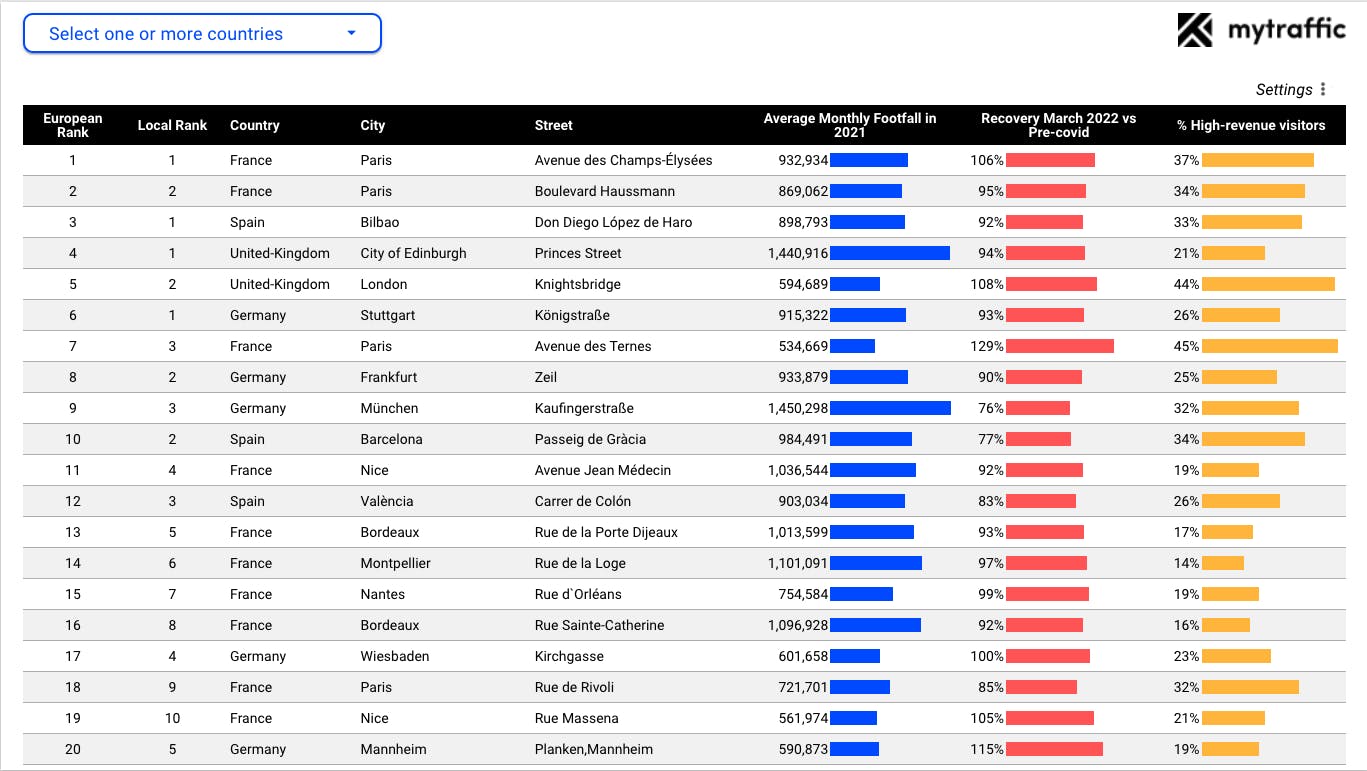 Access the top HighStreets 120 ranking
By validating, you accept ourT&C and the Data Management Policy. We will share content with you by email. Write to support@mytraffic.fr to modify or object to the processing.
Which high streets are the most resilient?
Ever since the crisis began, brick and mortar retailers have been one of the hardest-hit industries causing an increase in retailers going into administration.
By analysing what is happening on the busiest of high streets, often the most iconic ones. we can understand the state of the retail market and the likely evolution of retail property prices.
Mytraffic has published a ranking of the top European High Streets that have been the most resilient during the Covid-19 crisis and have been able to rebound the best.
Mytraffic gives you access to the complete ranking of streets with the most potential
Mytraffic reveals a complete classification of 120 shopping streets in 6 European countries: UK, France, Germany, Belgium, Italy and Spain.
For each of these streets, discover their monthly traffic, their level of recovery as well as the number of visitors with the highest purchasing power.

Monthly attendance

Recovery
Purchasing power
Throughout Europe, the prime retail market is experiencing relatively the same outlook. We expect a strong return of visitors as well as an uptick in the quality of visitors which will brands to flourish.